Welcome to the USA-tip-homepage of
Werner W. Quickert
This is a short description in English and it is only on this page:
USA-Tips: you can find tips before, while and after travelling from Germany
USA-Reiseziele-Tipps: here I will present some targets that are really worth seeing when in the USA
Links: you can find some interesting links here
Impressum: my address etc.
Disclaimer: legal stuff
Sorry to tell: there will be no additional translation of the sites available; so if you have questions, feel free to contact me (see bottom of page)
On the left frame you can find the navigation, please select the topics there. For those without JAVA: you can find a short navigation list on the bottom of this page. You will reach the different chapters by this method, too.
You can also find direct links inside the text, please just scratch the pictures etc. with your mouse. Some of the links are marked with:

Some sites are under construction
S O R R Y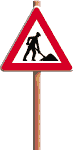 The topics and contents are permanetly changed and grow. But I decided to bring them into the Internet anyhow, otherwise you will never see them ....
---
USA-Tipps

USA-Reiseziele-Tipps

---

These sites and structures are generated by MindManager, a tool for creating Mindmaps which can also produce HTML-struktures. Link: http//www.mindjet.de/
The final arrangement was done with special editors.
Do you have any questions or comments on this design:
mail to Werner W. Quickert:

Version 1.0: November 14, 2009